The newest member of the Coca-Cola Freestyle family – the 7100 – features a 24-inch high-definition touchscreen, intuitive user interface to make it easier and faster for guests to select and pour the beverages they want. The 7100 features a sleek, contemporary design and is available in red or black.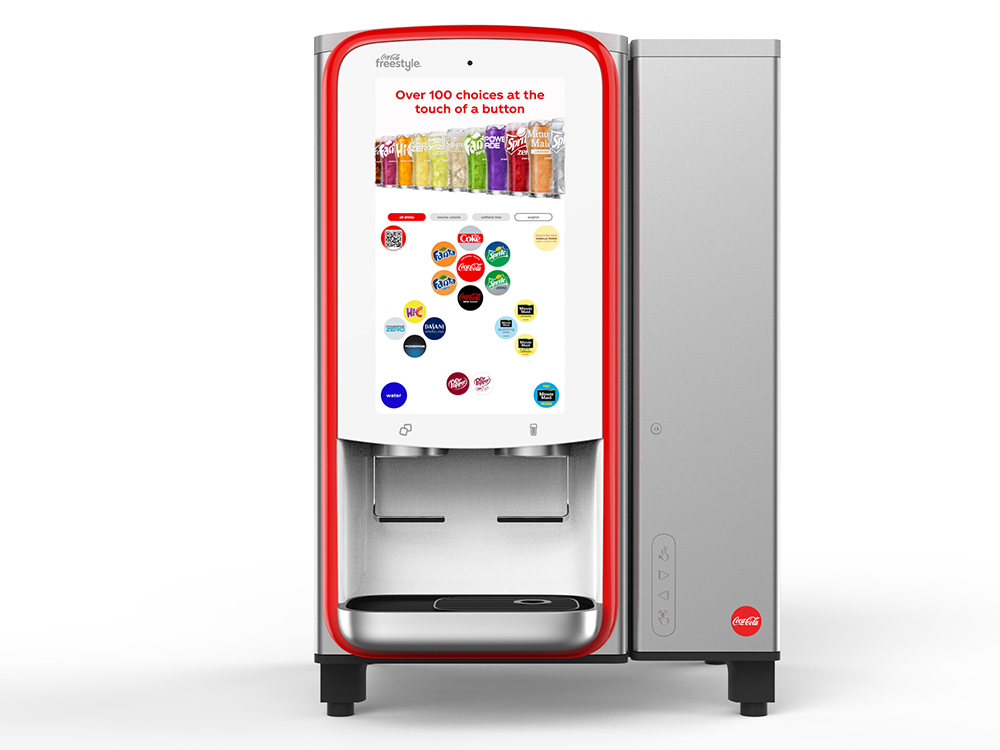 "We are always designing the next generation of the Coca-Cola Freestyle platform by innovating in response to feedback and in-market learnings with hardware and software upgrades that both meet our customers' operational needs and engage consumers with a premium fountain beverage experience," said Felica Hale, VP, Equipment Strategy, The Coca-Cola Company. "Coca-Cola Freestyle 7100 delivers variety, quality and connectivity designed to fit existing counter configurations."
Coca-Cola Freestyle 7100 is powered by the Freestyle Operating System (FOS), which delivers dynamic, over-the-air software updates, an enhanced diagnostics dashboard with real-time drink inventory levels, and "self-healing" maintenance capabilities. A new content management system (CMS) lets restaurants seamlessly promote new marketing content and add new beverage brands and categories.
The launch follows the 2018 rollout of the Coca-Cola Freestyle 9100, which lets fans select, mix and pour more than 200 beverage choices in a range of categories and calorie options. In 2020, at the height of the coronavirus pandemic, Coca-Cola Freestyle rolled out a contactless pouring solution across its entire North American fleet of almost 40,000 dispensers. Consumers can choose and pour a drink from their phone in just a few seconds, without having to sign up for a membership or download an app, by holding up their smartphone camera and auto-scanning a QR code on the display, immediately connecting to the cloud and bringing the Coca-Cola Freestyle user interface to their phone.