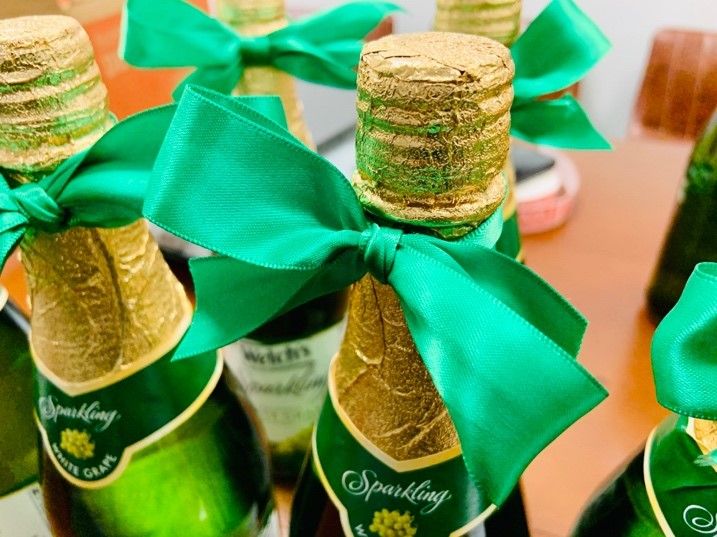 Henderson, NV, December 13, 2021– (New American Truth) – My Success Pros, a nationally recognized business consulting service provider, has come up with an engaging new approach in their customer service in which they show their gratitude to their clients by sending them welcome packages.
The company has been long recognized for and outstanding pre and post-customer service. Recently, with the expansion of their services, My Success Pros have initiated sending personalized welcome letters, along with a bottle of sparkling juice to show appreciation and to build long-term relationships with their clients to help them every step of the way on their journey to business success.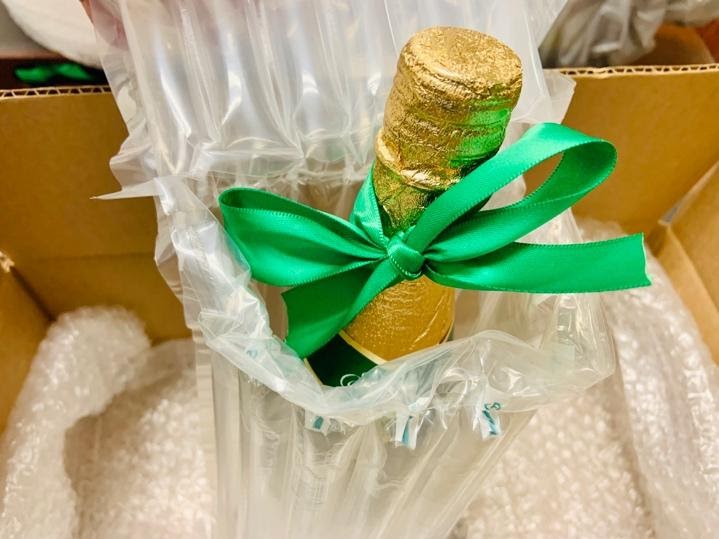 Success Pros stated at a press briefing last week, "In today's technology-driven era, it has become important to deliver exceptional customer service whenever and wherever customers contact you." 
"No company can attain optimal customers' satisfaction by sticking to the traditional customer service practices. Only those brands are getting successful in today's era that make use of every opportunity to engage with the customer. We're doing the same by ensuring that we give our clients an initial experience they'll never forget," they added.
With My Success Pros' expansion in the scale of business services, the management team decided to put a strong focus on taking customer service to the next level and building a personalized and respectful approach as a part of their "customer-first" policy.
The program, along with helping their clients better understand the company's standards in services, has also assured that the post-service delivery by My Success Pros is further improved to address client concerns regarding any of the services offered by the business.
The excellence in customer service during the initial product or service purchase phase is deemed normal for businesses, regardless of their nature and size. However, the management at My Success Pros via this initiative has ensured to stay in regular contact with their customers and provide routine follow-up services to help them tackle issues swiftly, if or when the need arises.
My Success Pros, under the customer-first policy, strives to ensure a smooth journey for their customers' business success. As per the company's representative, My Success Pros has increased the capacity of its service-delivery employees to make sure that any questions of all the clients are addressed and the waiting time is minimized.
According to one representative from the company, "Today's customers can contact you from many sources such as phone, email, live chat, social media, etc. Thus, being available to address their requests quickly on all these platforms and channels is critical to keep the customers happy."
"Whatever the motive, there is no getting away from the fact that going one step further in customer service to meet the ever-changing customer's demands have become crucial for any business to stay ahead of the curve, and we're not any exception. We regularly conduct market research, determine customers' needs, and always strive to exceed our clients' expectations. A satisfied client is undeniably our most valued asset." the customer-care manager at My Success Pros shared his views while talking to the media.
According to the company's representatives, the customer-first approach has increased customer satisfaction levels. There have also been reports of increased positive reviews for My Success Pros, resulting in a happier clientele. SoTellUs, a video review platform, has also seen a great increase in the positive reviews for the company in the recent past.
It has become evident that companies cannot win the trust of modern-day customers by making them wait for extended periods; they don't want to be ignored. Thus, companies need to transform their customer service practices and change how they view the customer experience. The team at My Success Pros takes pride in meeting and exceeding the customer's expectations by ensuring the best customer service.
As per the company policies, all employees are provided with extensive training sessions to prepare them for representing the company when interacting with potential and existing clients. In this regard, My Success Pros has launched a training program in which the professionals are guided in key areas when it comes to resolving queries of clients.
The training program addresses areas such as responding promptly to the customer's inquiries, listening to the customers, asking for feedback, focusing on long-standing relationships, and following up with customers at a later date.
My Success Pros aims to carry the practice as they further extend their services. For My Success Pros, a good customer service is simply not enough – they always strive to be excellent. Customers always come first, they treat them with respect and always try to go above and beyond to show appreciation and say thank you for their trust.
About Success Pros LLC
Success Pros LLC is a fast-growing business consulting and business services firm based in Henderson, Nevada.
Find out more about My Success Pros by vsiting their website www.mysuccesspros.com or reach out by sending an email to info@mysuccesspros.com.