Following Darryl Brown 's successful Midwest Kids Forum Low 84 drop, the Toledo based designer this time channels the energy and blue-collar history of the region that he calls home.
For this release, Darryl chose to update the adidas Campus due to its ability to cross subcultural boundaries, with its basketball heritage and later adoption by different musical and skateboarding communities.
The shoe's upper is executed in a jade green reminiscent of his father's workwear uniform, blending suede and canvas materials, as well as a leather lining.
Launching on November 16th, 2022, the adidas Darryl Brown Campus 80s shoes are available globally through the CONFIRMED app and select retailers.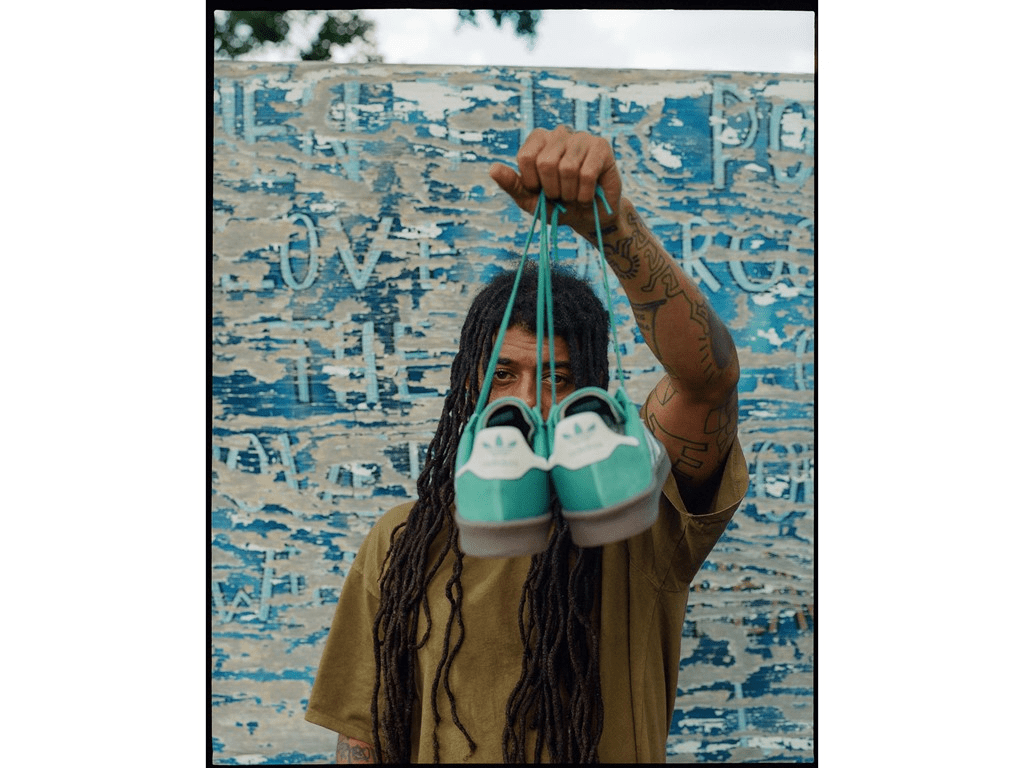 About Darryl Brown
Darryl Brown has built up a reputation as a respected fashion stylist, working with many household names from the world of music, before turning his hand to his own designs with his brands Midwest Kids and namesake brand that provides a contemporary and elevated take on classic blue-collar workwear.
Darryl continues to live by the mantra: "the journey makes the story better", ensuring that through his endeavors he provides a platform for those around him to progress, as part of a community.
About adidas Originals
Inspired by the rich sporting heritage of adidas – one of the world's leading sports brands and a global designer and developer of athletic footwear and apparel – adidas Originals is a lifestyle brand founded in 2001.
With the adidas archive at its foundation, adidas Originals continues to evolve the brand's legacy through its commitment to product innovation and its ability to filter the creativity and courage found on courts and sporting arenas through the lens of contemporary youth culture.
Marked by the iconic Trefoil logo that was first used in 1972 and championed by those that continue to shape and define creative culture, adidas Originals continues to lead the way as the pioneering sportswear brand for the street.