Understanding and celebrating my Filipino roots was an important part of my childhood, and my parents always encouraged me to experience my culture firsthand.
I attended elementary school in the Philippines, where I learned to speak fluent Tagalog, joined thousands in the streets to advocate for justice, and witnessed the historic People Power Revolution. Watching Corazon Aquino become the Philippines' first female president after 20 years of Ferdinand Marcos' rule and experiencing a culture deeply committed to community greatly influenced my Filipino-American identity.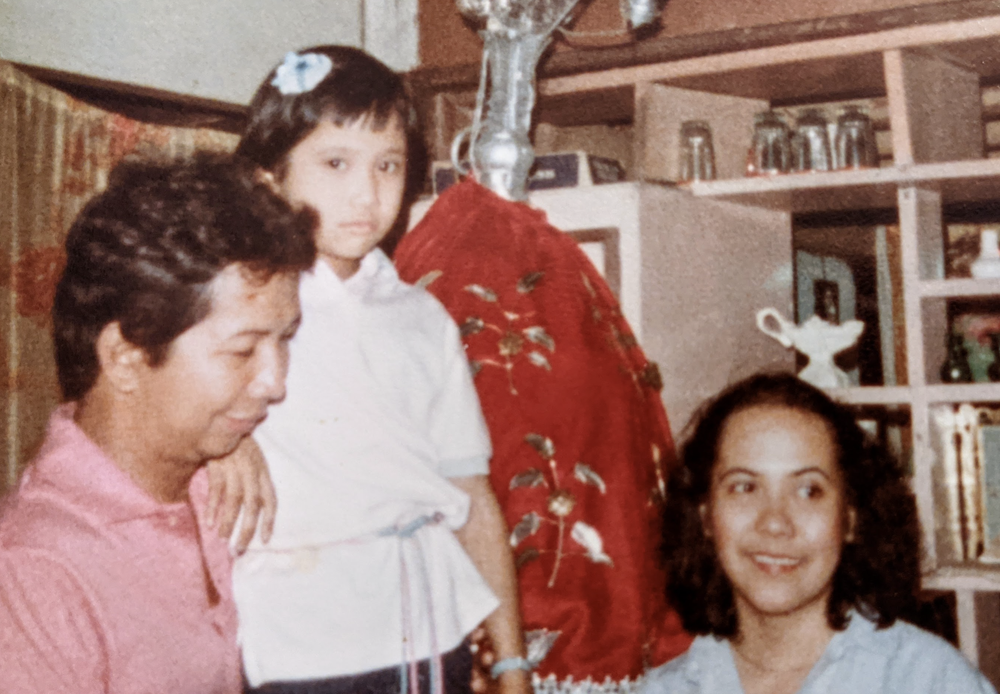 Regina with her uncle Eyo and aunt Ninay, who raised her in the Philippines.
These days, I love helping my own daughters build a connection to their heritage through trips to the Philippines and local events in our hometown. Growing up as mixed-race Asian Americans in the Bay Area, my girls were excited to learn that Filipinos were the first Asians to reach the United States in 1587 in Morro Bay, California. Similarly, my partner speaks to our daughters mostly in Hindi to help them connect to their Indian culture. I enjoy watching them explore their multi-racial identity as they playfully refer to themselves as "Indipinos."
Regina's daughters playing one of their favorite games, "Sungka," a Philippine mancala game popular in Southeast Asia.
Today, I bring my passion for culture and community into my work. I've led efforts to bring Googlers from around the world to the Philippines through a leadership development program, and co-founded the Filipino Googler Network (FGN), an employee resource group to connect with and support our community.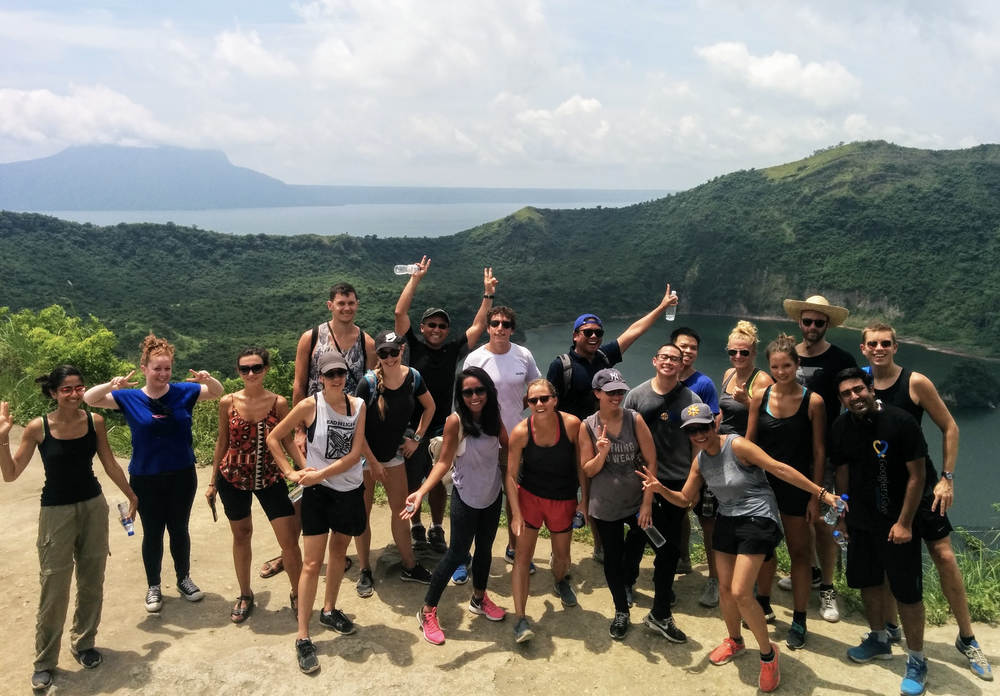 Participants from our leadership development program hike Taal Volcano in Batangas, Philippines.
For Filipino American History Month — or "Kapamilya" Month, which captures our values of family and belonging — Google and the FGN are sharing the stories of impactful people and achievements in Filipino American history.
Google Arts & Culture is featuring two new stories from the Asian Art Museum about artists Stephanie Syjuco and Santiago Bose, as well as ​10 Ways to Celebrate Filipino American History Month. There you'll discover the incredible and diverse stories of Filipino American veterans, Tony award winners, labor movement leaders, gold medalists, and many more.
A black-and-white photograph of a woman sitting on a step with her hands placed on her knees. She is smiling and wearing a zip-up sweatshirt that reads "USA."Deep dive into Vicki Manalo Draves' journey to become the first female and Asian American woman to win an Olympic gold medal in both the platform and springboard diving events — from the LIFE Photo Collection.
At Google, we've hosted many special guests to celebrate the month. That included members of the Filipino American National Historical Society, the organization that led the effort for Congress to recognize October as Filipino American History Month in the U.S. We've welcomed the creators of the upcoming documentary "Nurse Unseen," which explores the history of Filipino nurses and how they've risked their lives on the frontlines of the COVID-19 pandemic – including the staggering data point that nearly one third of nurses who have died from COVID-19 in the United States are Filipino. The cast and crew of "Larry: A New Musical," which celebrates labor movement leader Larry Itliong, joined us to talk about the musical workshop. And today, we're premiering Jordan Clarkson's Talks at Google event, where he shared how his Filipino heritage has helped shape his successful basketball career, including winning the NBA's Sixth Man of the Year Award.
I often talk with my girls about how important it is to celebrate our Filipino culture beyond just this one month. And I'm proud to be part of the Filipino Googler Network, which is committed to doing so through ongoing development programs, giving campaigns, and allyship. As my daughters see this work come to life and get excited to learn more about their culture, it gives me confidence that our next generation of Filipino American leaders will carry our community's stories of resilience, strength and courage forward.