Last year, as we wrapped up 2020, so many of us looked around and wondered what the world would be like now. Would many people return to the office? Would kids return to classrooms? Would we return to restaurants, concerts, football games? The COVID-19 vaccine helped move many of us in that direction, but as 2021 ends, we're still grappling with many of those same questions.
On The Keyword, and at Google as a whole, we focused on those questions, too. We shared updates around vaccine equity and the hybrid workplace, but also returned to hosting events like Google I/O — digitally. And we had some fun along the way, too. Here's a look at what we were up to in 2021.
1. Through 2021, the world's focus was still on COVID-19, and that was also the case at Google. We announced new tools to support vaccine access and distribution, ways we're helping get vaccines to more people around the world and technology to improve searches for vaccine information. We also stayed committed to vaccine equity, and equity around health. Within Google, we gave a preview of our hybrid approach to work, and shared several updates about our approach to returning to the office.
2. Of course, hybrid work wasn't just top of mind for Googlers. The nature of work changed for many people around the world in 2021, and we responded with new products and initiatives to prepare for our "new normal." We opened up Workspace for everyone, and shared hybrid work tips from our own productivity expert. We provided resources for businesses on the road to recovery, from small businesses to LGBTQ+ spaces. And we expanded our Grow with Google Career Certificate program to help job seekers at community colleges and in the military community.
3. Teachers and students were particularly affected by the pandemic, and we were hard at work improving the virtual and hybrid learning experience. We launched more than 50 new education features for products like Classroom, Meet and Cloud, and launched Workspace for Education to give educators and administrators more flexibility. Throughout the year, we also took the time to give teachers the appreciation they deserve.
4. 2021 marked the return of Google I/O, which went fully digital this year — and was free for everyone. We previewed new software, including Android 12, and new technologies like LaMDA, MUM and Project Starline. I/O also included a glimpse into our new Quantum AI campus, and gave Googlers who attended a chance to finally meet one another in person.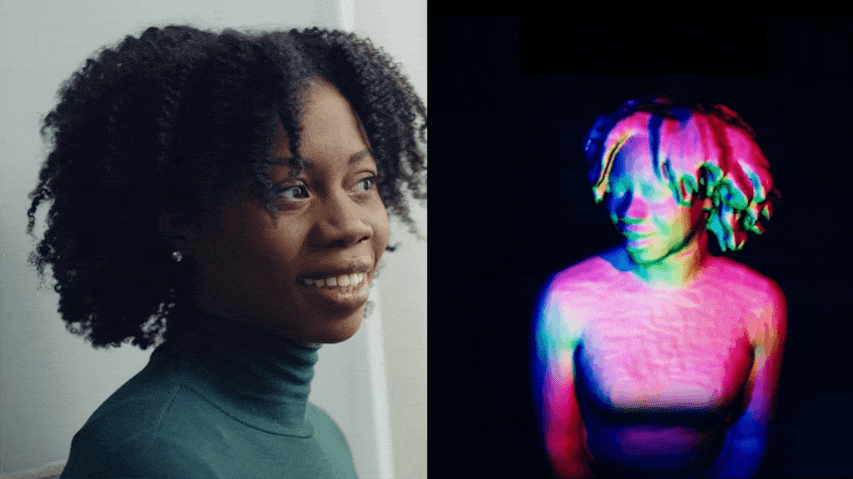 The technology behind Project Starline
5. I/O wasn't the only time we unveiled new products. This year marked the launch of the Pixel 6 and Pixel 6 Pro, which feature the Google Tensor chip and come in a fresh new set of colors. This was also the year Google acquired Fitbit, which launched the Charge 5 and Luxe and even partnered with Will Smith. We also introduced the new Nest Hub (which required some sleeping on the job), and a new set of Nest Cams and Doorbells.
6. We shared how AI is making information more useful in our second annual Search On event, and showed how AI is redefining what a map can be as well as helping map buildings in Africa. The Keyword spoke to Googler Marian Croak, who brought together our Responsible AI team, after she was honored by the National Inventors Hall of Fame for her work in advancing Voice over Internet Protocol (VoIP) technologies. And we spotlighted another Googler who created a crossword puzzle you can play to learn more about responsible AI.
7. Throughout the year, The Keyword highlighted Googlers who do fascinating things, both at work and during their free time. From Chrome OS design to children's books, from interns to Olympians, the people behind our products stayed busy in 2021.
8. In one of The Keyword team's favorite posts of the year, a Googler shared his story of communicating with his parents who are deaf using Google products. It was just one of many accessibility updates this year, including how we're making Android more accessible and testing a new project to make communication more accessible for people with speech impairments. We spotlighted how an autistic Googler communicated with his manager, and a drummer who used AI to build a prosthetic arm.
9. As we make technological advances, we always kept our impact on the planet in mind. On The Keyword, we took a look at a water-saving entrepreneur and previewed our "dragonscale" solar panels. We announced new progress toward our 24/7 carbon-free energy goal, talked about how climate change was the next big moonshot — and used Google Earth timelapses to show just how much work there is left to do.
10. We continued to focus on diversity, equity and inclusion, posting updates on the racial equity commitments we announced in 2020 and launching new funds for Black and Latino entrepreneurs. We made our inclusive marketing toolkit available to everyone, partnered with HBCUs to address the diversity gap in technology and invested in Black-led startups and investment firms. And this focus extended to our products as well: The Pixel 6 comes with a more equitable camera that can better reflect all skin tones.
11. Google opened new offices around the world in 2021, from Taiwan to Ireland to New Zealand. We also launched new initiatives to promote the digital future across the globe, including through our Google for Africa event, our Digital Future Initiative in Australia and our partnership with Jio in India. Google News Showcase expanded around the world, and the Google News Initiative's Innovation Challenge sparked new ideas in the global news industry. And Google.org's Impact Challenge for Women and Girls, with help from none other than Shakira, backed 34 organizations around the world.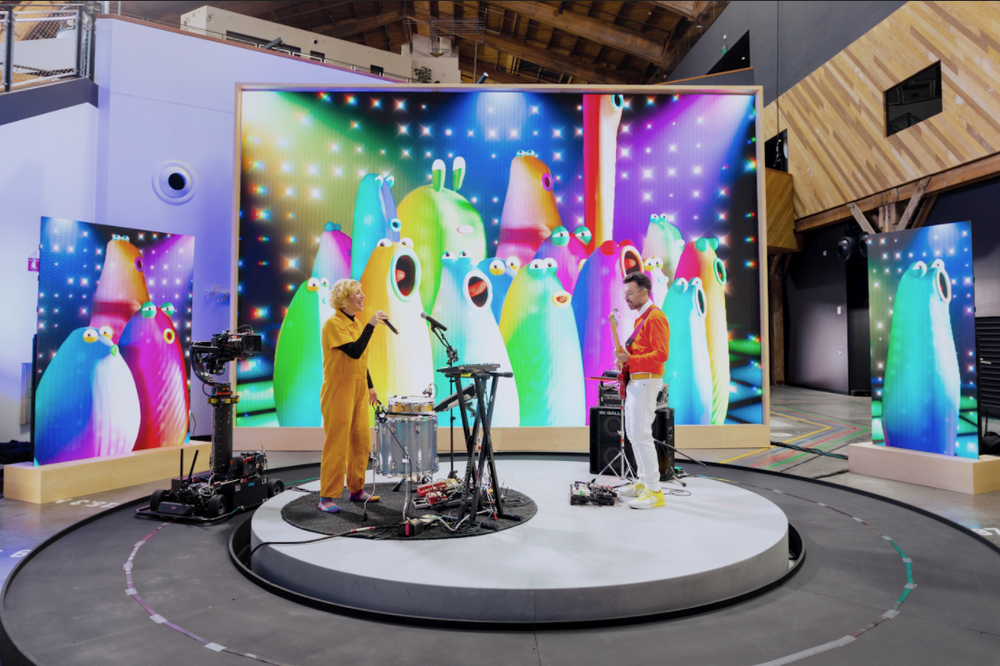 The Blob Opera performs with Tune-Yards at I/O.
12. When they weren't going on a world tour with the Blob Opera, which made a splash performing at I/O, the team at Google Arts & Culture were helping us match our pets with works of art — oh, and reviving long-lost masterpieces by Gustav Klimt. In other artistic pursuits, one Doodle this year paid tribute to the late DJ Avicii — and another, created by Doodle for Google winner Milo, was all about finding hope and resilience.
13. As parts of the world began to open up again, that meant the return of sports, too. The 2020 Olympic and Paralympic games actually took place in the summer of 2021, and Google was along for the ride. And in the U.S. we announced partnerships with the NBA and the WNBA — and perhaps most importantly of all, looked at the Search trends for the most im-paw-tant sports event of the year: the Puppy Bowl.
---
This is just a short list of everything Google was up to in 2021. And in 2022, as things (hopefully) move closer toward whatever "normal" means now, we're looking forward to sharing more new discoveries, updates and stories.