Zahra has relied on handouts of cooking oil, rice, and flour from local and foreign aid agencies to feed her seven children.
The 35-year-old is among the millions of Afghans who have received lifesaving assistance in the face of a worsening humanitarian and economic crisis.
But many of them have been forced to fend for themselves after major international humanitarian organizations recently halted operations in Afghanistan, including emergency food distribution, health services, and education.
The decision came after the Taliban on December 24 banned all local and foreign nongovernmental organizations from employing Afghan women. NGOs have said the thousands of Afghan women they employ are crucial in distributing aid to vulnerable communities.
"After God, we depended on help from these aid groups," Zahra, who lives in the remote province of Ghor in central Afghanistan, told RFE/RL's Radio Azadi. "Already, we don't have food to eat."
Zahra said her family will be forced to take extreme measures to survive if no help arrives. "We have to sell one of our children to save the lives of the others," she said.
The United Nations estimates that more than 28 million Afghans, or over 70 percent of the population, need humanitarian assistance. More than 6 million "are merely a step away from famine," the UN said
In the absence of government support or a functioning economy, humanitarian aid has been a lifeline for most Afghans.
The Taliban takeover of Afghanistan in 2021 triggered an economic collapse and worsened a major humanitarian crisis. Western donors abruptly cut off assistance and the Taliban government was hit by international sanctions. Aid groups funded by international donors, however, continued their operations.
Fears Of Famine
Orzala Ashraf Nemat, an Afghan researcher, says the Taliban's ban on women working for NGOs will have a "very grave impact" on Afghans.
She says many malnutrition and food security programs are implemented by women. That is because only they can access and distribute aid to other women and children, the most deprived segments of society.
According to a UN survey, of the 151 local and international NGOs operating in Afghanistan only 15 percent said they can be fully operational without female staff. Many have urged the Taliban to overturn its ban.
Nemat says that given Afghans' dependence on foreign assistance, communities are likely to press the Taliban to overturn the ban. "People know these opportunities are only available if the humanitarian aid can be delivered," she said.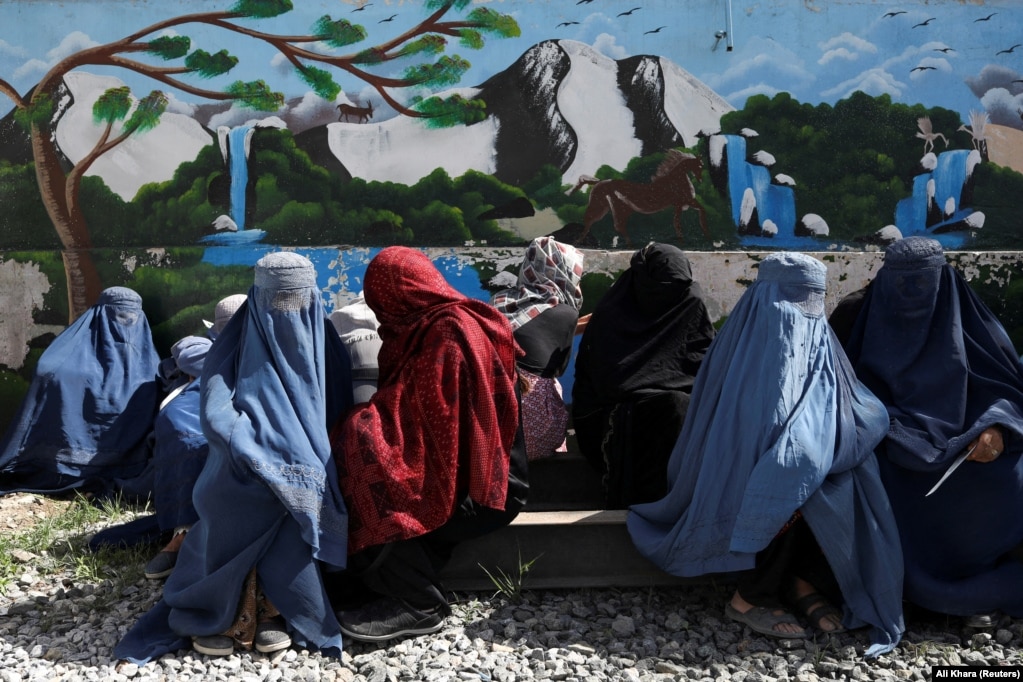 On January 5, tribal leaders in the southeastern province of Khost called on the Taliban to reverse its decision. The Taliban's health minister has already exempted female health-care staff from the ban.
Veteran aid worker Anders Fange ran the Swedish Committee for Afghanistan, one of the most significant humanitarian projects in the country, during the Taliban's first stint in power from 1996 to 2001.
He says that while many humanitarian activities remain temporarily suspended, a lasting Taliban ban on women working for NGOs could prompt Western donors to abandon Afghanistan. "Combined with the sanctions against the Taliban, it means that there is a risk that humanitarian operations will be more or less stopped," he said.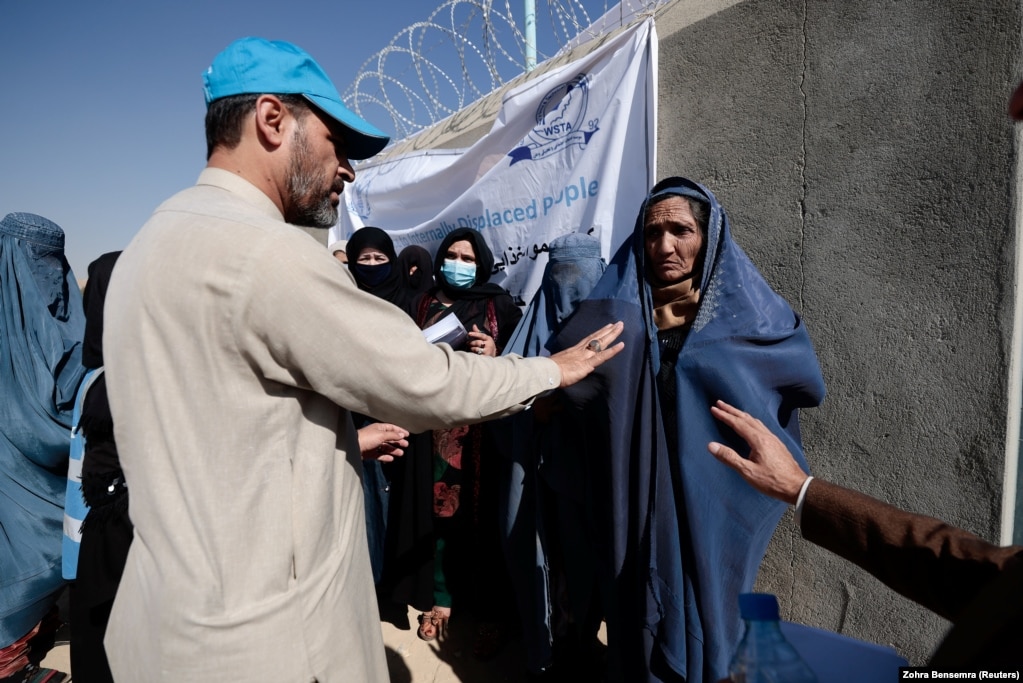 Many Taliban leaders are under UN and Western sanctions, while no country has recognized their government. The German government is already planning to suspend financial aid to Afghanistan and there are fears that other countries could follow suit.
That is a doomsday scenario for many Afghans.
"The complete departure of all aid agencies would be extremely disastrous given the scope and the depth of this humanitarian crisis," Afghan researcher Nemat said.
Lima, an Afghan woman living in the southern city of Kandahar, lost her job as an aid worker following the Taliban ban. The sole breadwinner for her extended family of 15, she says the Taliban order has pushed female-led households like hers toward starvation.
"For the Taliban, the only way to get rid of all Afghan women is to kill them all at once," said Lima, who did not reveal her real name for fear of retribution.